Apart from Selling rugs and carpets, Mollaian S.r.l offers other services to his customers such as Restoration and Cleaning the rugs. Also we provide a logistical support to send the rugs around the world professionally.
RESTORATION
Our laboratory has specialized staff among the best craftsmen in Italy, experts in the restoration of new and old oriental carpets, in the reconstruction of missing pieces, at the edges, at the heads, etc. The careful selection of materials and the fine hand-spun lanes allows us to carry out an accurate restoration especially with regard to the examples of ancient manufacture, as the quality and history of the carpet must be preserved with the utmost care, in order to to return your artifacts to their original beauty.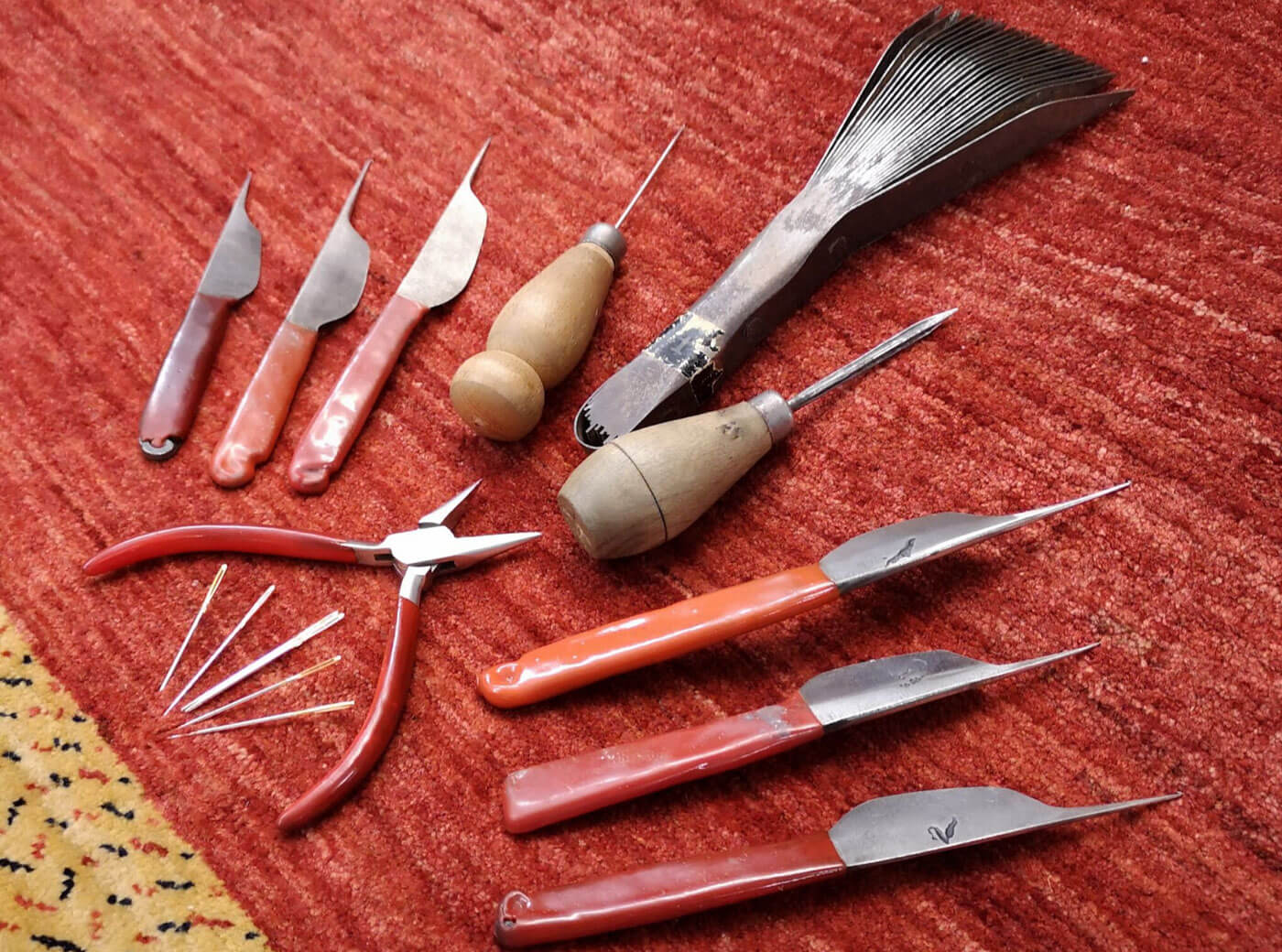 WASH-CLEANING
"Mollaian Tappeti Orientali" boasts a primary washing and repair center, with decades of experience on pieces of all kinds. In the carpet cleaning and washing services, we adopt various methods, among which the traditional natural and ecological method of hand washing, performed by technical experts in the sector. Each technique depends on the type of carpet, its structure, its state and the era it dates from (clearly an antique carpet must be treated with the necessary delicacy). After careful analysis of the piece, we are able to obtain excellent results from all points of view thanks to the accuracy of our method.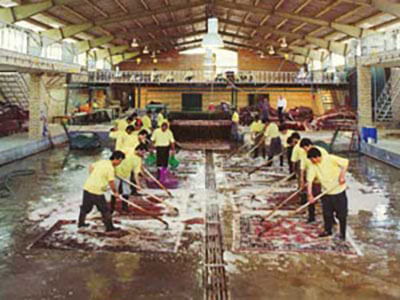 L O G I S T I C S
Mollaian Tappeti Orientali, with its competence, allows to reach a greater number of customers advantages with fast delivery. We reach Europe in less than 4 days and the rest of the world in 7 working days, through the most selected and competitive activities on the Italian market, which guarantees maximum efficiency and reliability.
Inside the warehouse there is a well-organized and very professional logistics program that deals with the packaging of the goods, suitable for every type of need.